Who Can Benefit from Thermal Imaging?
"Health Discovery" is a progressive approach for people who value the process of monitoring their health and making lifestyle changes to achieve optimal wellness. Health Discovery has the potential to help you create big results for your health and longevity. One of the best vehicles to start you on the road to Health Discovery is Medical Thermography. 
Thermography identifies areas of inflammation so you and your trusted health practitioners can partner with your body's healing systems to make a proactive change designed to find the root cause and bring you back to optimum health.
 Throughout your healing journey, Thermography can monitor your progress and help you make changes along the way so that you can reach your wellness goals faster, get on with your happy life and live it to the fullest!
Prepare
Because we image the thermal (heat) patterns of your body, it is essential that you follow a simple list of preparations.  Scroll down to find the list; here is the same document you can print: Special instructions for your imaging.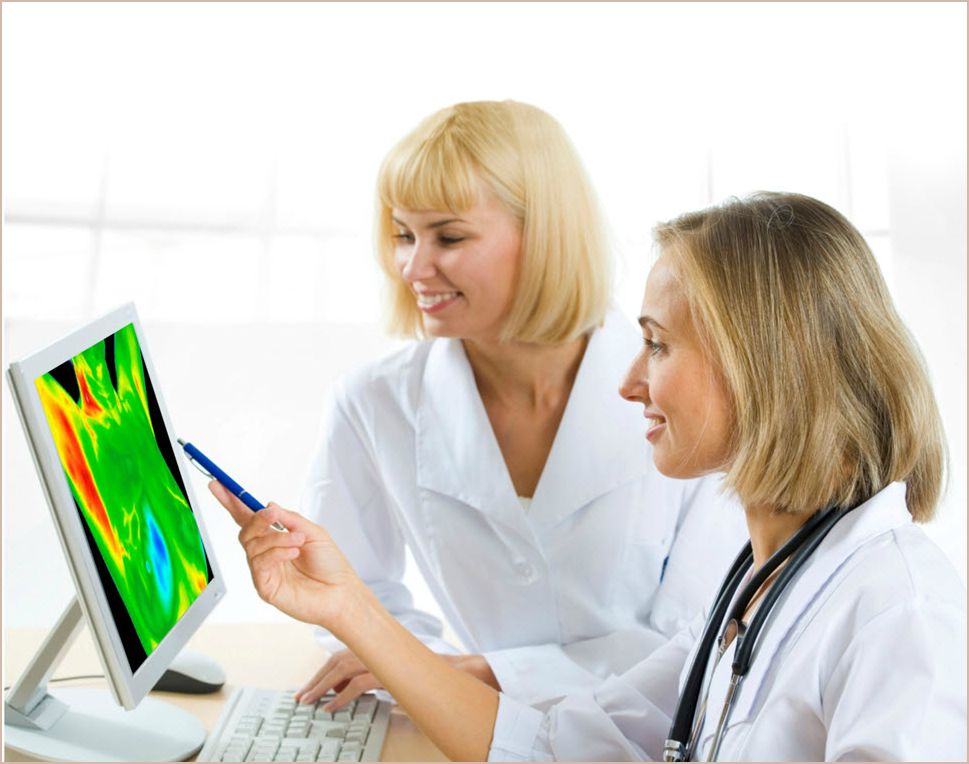 Steps to a Successful Imaging
Please bring your questionnaire filled out. If you can't fill it out before your appointment please let the office know and arrive 15 mins early to the appointment.
Special Instructions For Your Imaging
No breast surgery, chemotherapy or radiation treatments 3 months prior to your imaging.

No breast biopsy for one month prior.

Lactation: Imaging is recommended if there is a problem or concern. However, a baseline is not recommended for at least 3 months after the last active breastfeeding.
24 Hours Prior To Your Appointment
Avoid exercise or heavy physical activity.

No massage or lymph treatments.

No chiropractic adjustments.

No saunas, steam baths or hot tubs.

No hot or cold packs.
Day Of Exam
Avoid heavy make up. Oil based products on the body will affect accurate detection by the camera.

No hot shower within 4 hours of imaging.




Avoid deodorant or creams on the skin, especially oils.

No heat lamps or sunburn – you will have to reschedule.

Do not shave the area to be imaged. Men this is important!

For head imaging, do not eat for at least 2 hours prior.

No gum chewing.

Your car needs to be cool but please Avoid A/C in the car blowing directly on you.

You will be asked to remove all jewelry in the area to be imaged.
In addition, we offer you these suggestions:
Work on Areas of Concern
It's very important to work on areas of concern in order to clear the inflammation before it becomes a diagnosable problem. This is how Thermography can serve you as you begin your journey of Health Discovery!
Contact Your Referring Physician
Contact the physician who referred you for thermography and formulate a plan to address your thermal patterns. If you don't have a referring physician, we can offer you some suggestions of practitioners in your area who understand the significance of prevention using Thermography.
Call Us For Help
If you need some help understanding the language of your report, feel free to call us at 863-712-5037 for clarification
Honor Your Follow-Up Recommendation!
The BEST way that your Thermographer can serve you is to image you in 3-6 months. This timeframe is based on the interpreting physician's recommendation. It is called a "Comparative Study" and it tells our interpreting physicians which patterns are stable and which ones are changing and need to be watched and/or cleared.
Are You Ready To Schedule Your Thermogram?