Confidential Testing for both Men and Women in the Comfort of Your Own Home! Select a test below to get started.
Order. Collect. Ship
it's that easy
Hormones control every organ and gland if not balanced can cause fatigue, brain fog, weight gain and issues many doctors can't seem to figure out!
This at-home test  was developed to provide a diagnostic tool that offers unmatched insight into a patient's unique microbiome.
 This at-home test measures certain environmental toxins that may affect your overall health and wellness.
This at-home test measures your sensitivity and intolerance to specific foods.
A most advanced hormone test, offering an extensive profile of sex and adrenal hormones and melatonin, along with their metabolites, to identify symptoms of hormonal imbalances.
Mycotoxins are some of the most prevalent toxins in the environment. Mycotoxins are metabolites produced by fungi like mold, which can infest buildings, vehicles, and foodstuffs.
Every day, we are exposed to hundreds of toxic chemicals through products like pharmaceuticals, pesticides, packaged foods, household products, and environmental pollution.
Offers a comprehensive metabolic snapshot of a patient's overall health with 76 markers
IgG testing determines if food reactions are contributing to physical or mental symptoms.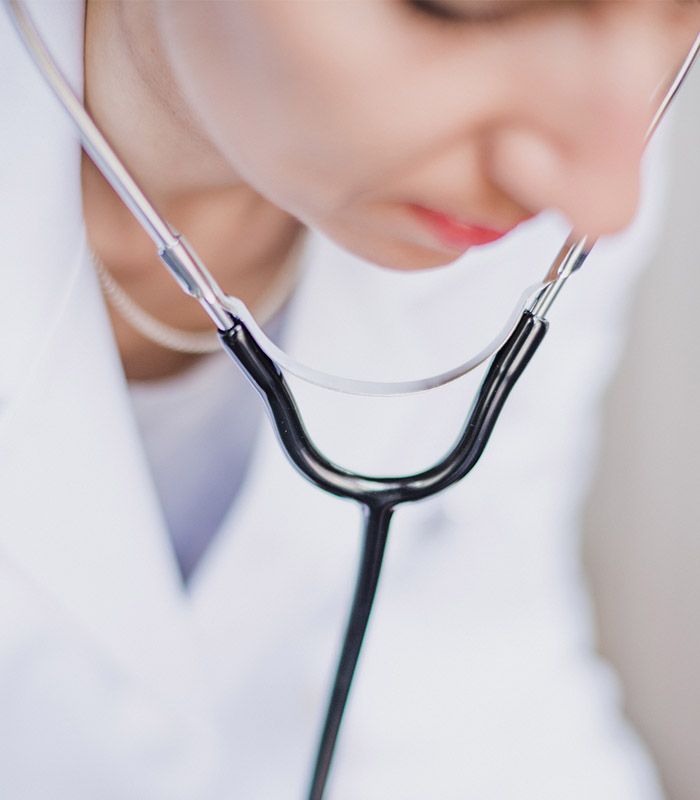 Health Management Made Simple
Hormonal and Stool lab testing will get you the answers you've been searching for! Use the simple Hormone or Stool Testing Kit, collect your sample, ship it directly to the lab, and you're on your way to fast and easy RESULTS! 
Once you receive your lab work, the Axe Holistic Medicine Functional Medicine team of doctors are here to serve you. We believe that each patient deserves to get to the root cause of their health concerns. Using specialized testing, we optimize health by identifying and treating the underlying causes of poor health, which can be traced to interactions among genetics, nutrition, lifestyle, and environment. Specialized Testing may be your missing link into finding your root cause!
Testimonials
What People Are Saying
I would visit the doctor and have specific complaints and they would run "standard tests" and say nothing was wrong. I stopped going because I felt like it was a waste of time. Dr. Axe performed specialized testing for allergies, minerals & nutrient levels and so many others that gave me insight on why I wasn't feeling well. I've been taking the supplements he has recommended for about 2-3 weeks now and I have more energy than ever. Not only am I happier, but my performance at work has improved and I feel way more in control of my life. The information you receive here is empowering — this is the best investment I've made in myself thus far!

On my first visit, I had a positive ANA for auto immune illness from my primary care doctor. Dr. Axe reviewed all of my bloodwork and we discussed options for improving my health. I followed the protocol recommended by Dr. Axe, in conjunction with nutritionist, Sarah Bingham (same location) and I am so happy that my bloodwork numbers have improved, my pain has greatly diminished and I can honestly say that I feel I have improved about 65% in just 3 short months. I look forward to continuing with the program and the pathway to complete recovery. Dr. Axe gave me hope for options good health without dangerous Rx usually recommended by conventional doctors.

WOW…. I have been struggling for over 4 years with fatigue and other symptoms and started searching for Alternatives and then I saw Dr Axe on YouTube and I am so very glad I made an appointment . Dr Axe offered great natural ways, that made sense, and I am on my way to great health. thank you for giving me hope.
PS…three months later and still doing great…Dr Axe listens and responds with a workable plan…when I leave, I think…FINALLY….I am going to heal from the inside out…NATURALLY!!!!!! Thank you

Not until I had a saliva test done at ZRT did I get confirmation of what I was feeling for a long time. My 4x cortisol level showed production in the am but then a flat line for the noon, evening and night measurements. The new doctor I was seeing explained that I was dipping into my Adrenaline supply. Finally someone had identified what was going on in my body. I began taking Prednisone and then hydrocortisone. I keep my dosage relatively low and also supplement with Progesterone gel which helps with my Estrogen dominance, also identified through my saliva test.